Phase 1 Civic Structures
The most memorable small Southern towns and villages grew organically.
Early residents gathered regularly with neighbors and friends at the center of their small villages. Intimate and personal gatherings brought the entire village together, LONG before large downtown structures were ever built.
Click on the image below to see the PDF Sketchbook or
click here
.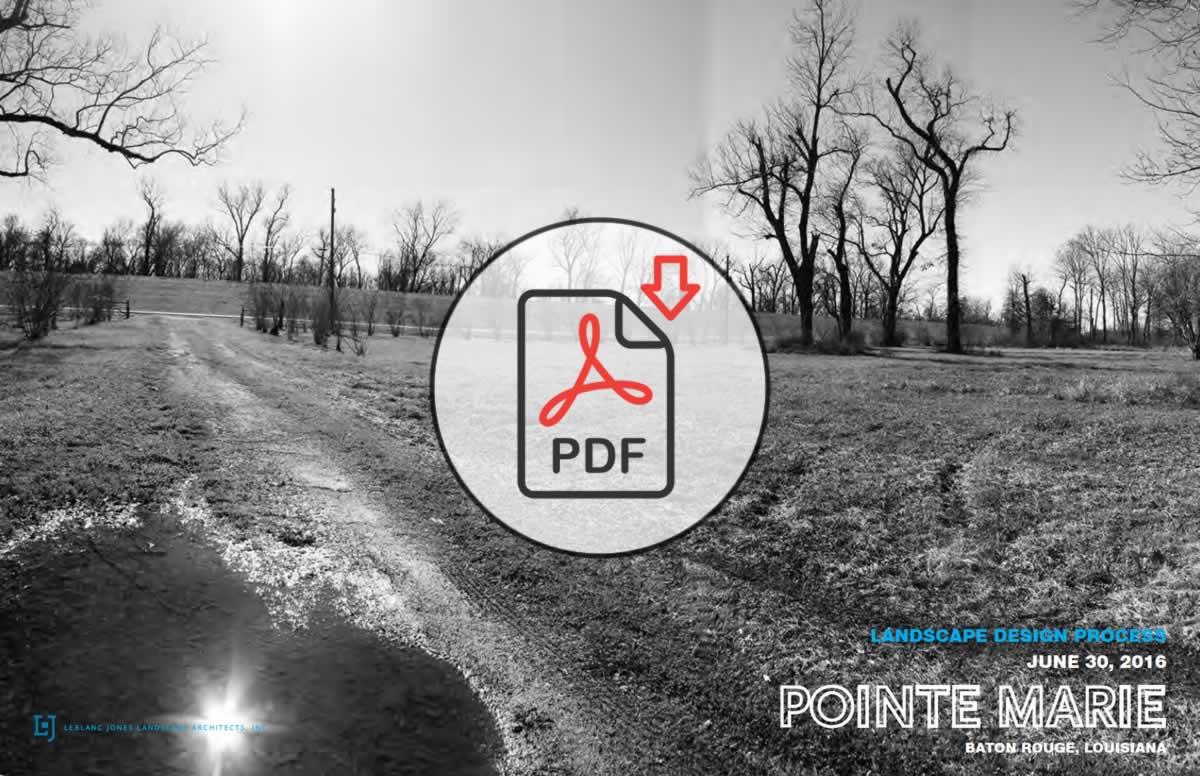 In Pointe-Marie, we are returning to this rich tradition, with a memorable collection of intimate and engaging civic structures, pop-up retail, entertainment venues and other gathering space – all being built in the very first phase of our village development.
These special structures and gathering areas will entertain and engage our residents and guests from day one, while becoming a powerful foundation for the large-scale structures of our Village Center, a one-of-a-kind major gathering and entertainment center.
Discovery Center
A multi-use temporary public and civic space offering –
Two digital presentation open theaters
Indoor demonstration kitchen
Design studio for residents and prospective purchasers
Intimate conference and boardroom space
Porch event space
Outdoor turf gathering areas
Check in, front desk and concierge operations
Dedicated 7-day per week on-site brokerage, rental, presentation and management personnel
Pointe-Marie Pavilion
An iconic screened gathering pavilion for the entire village that will become a primary venue for village events, parties, seminars, concerts, and recitals. Post and beam construction and vaulted ceilings direct ventilation up through a functional roof cupola.
Demonstration Kitchen
Our intimate open-air cooking and event structure featuring two full outdoor kitchens and seating for 28 guests. A venue for a single or multiple chefs, cooking demonstrations, food events – or simply a one-off venue for two families to spend an evening barbequing together.
Restroom Pavilions
Not only are these two pavilions a meaningful architectural ensemble in themselves, but acting together they will frame a private courtyard just east of the Pointe-Marie Pavilion, allowing private multiple event venues – all overlooking Pointe-Marie Square.
Bandstand
An elevated bandstand that can handle anything from an intimate theater production, concert, recital and presentation - or simply double as additional enclosed pavilion space for special gatherings.
Magpies Pavilion
A well-designed and intimate food and beverage space that – when the windows are opened - converts to a pop-up eating pavilion supporting the multiple events and gatherings within Pointe-Marie Square.

Parks and Pools
Of course, many projects include parks and swimming pools. But an authentic village brings more to the table.
At Pointe-Marie our parks and pools will act as true gathering centers.
An array of inviting cabanas, parkland, garden structures and other civic spaces will accommodate every type of gathering.
Bringing families together and introducing old and new friends - in engaging and interesting ways not seen before in Baton Rouge.
Village Center Pool

Additional Village Civic Structures
Examples of additional village-scale civic structures can be found
here
.